Marin Open Studios Founder & Executive Director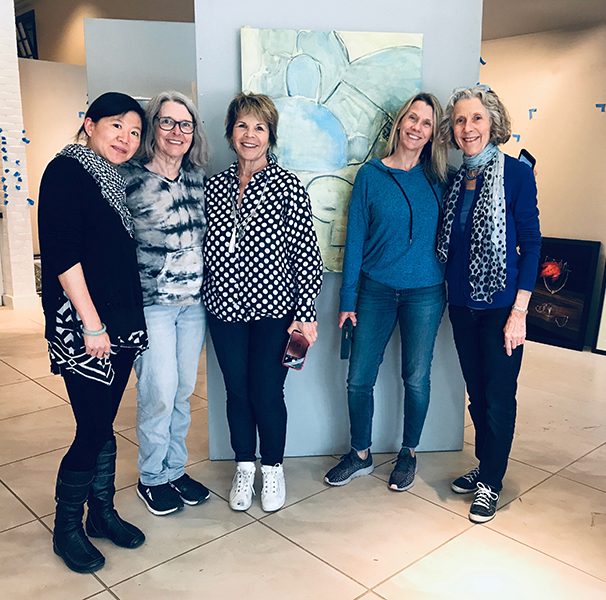 Kay Carlson is the current executive director of the twenty-ninth annual Marin Open Studios (MOS).
She co-founded MOS with Tim Rose in 1993 to create an event that would support artists to build their careers and connect to the Marin community.
In 1996 she and Rose transferred MOS to the Marin Art Council (MAC), who ran it for the next 15 years. MAC dissolved in 2011 and Carlson spear-headed a steering committee that reorganized the Event. Along with a new board, they transformed MOS into a non-profit corporation in 2013 with the support of Peggy Haas, the founding Philanthropist.
MOS offers the public self-guided tours of studios of over 260 artists during the first two weeks of May. This includes a pop up three week gallery exhibition with a free Preview Gala.  MOS has a small board and staff with a large volunteer base that helps produce the Open Studios event with ongoing support from the Board of Supervisors, local companies, and individuals.
Please Use the Marin Magazine Spotlight Article here: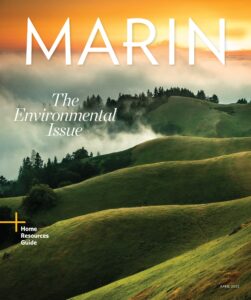 Marin Magazine Spotlight 
Kay Carlson, the executive director of Marin Open Studios ushers in a quarter century of community art.
In 1968, artist Tim Rose held a holiday party in his studio space within Sausalito's Industrial Center Building, inviting the public to explore his private workspace. What began as a simple gathering soon became Winter Open Studios.  That event inspired the founding of Marin Open Studios.  Each May, MOS invites area artists to open their spaces to visitors.   
We talked to executive director Kay Carlson. 
MM: What makes Marin Open Studios such a special event?
KC: It is a banquet where everyone gets a seat at the table to feast on color, shape and form. I love seeing the creativity bursting out everywhere in the county and the excitement of families, friends and art lovers experiencing the gallery together. I met my husband, Don McCartney, in my studio during an Open Studios weekend.
MM: Since plein air is your medium, where is your favorite place in Marin to set up and paint?
KC: From my longtime Sausalito studio in the ICB. I walk the waterfront at times of the day when waves, clouds and atmosphere create visual drama. The variety of Marinship life inspires really seeing.
Source Marin Magazine: Caroline Abram